Rent to Own (Lease to Own)
Hot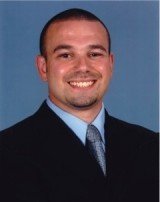 Webinars
Speaker
Matthew Tamburello
Bio
Matthew has been recognized for demonstrating dedication, leadership and excellence in real estate. Following his family into the real estate industry, he was instrumental in implementing a significant portfolio in his hometown of Mississauga. He studied architecture, property management and lease options in Toronto and specializes in contract legality, fiscal analysis and negotiations. With a strong community presence, he has solidified a name within niche investment and networking groups. Matthew's long term mission is to offer solutions to real estate matters with integrity, honesty, and due diligence while providing superior customer service.

" Over the years we have run our Rent-To-Own program, we have helped many people help themselves to go from renting a property, to owning their own home. While we treat our Rent-To-Own program as a profitable business, it is also our pleasure to help people achieve their dream of home ownership; we feel it is a way we can give something back to the community. "
100% Educational CanadaREIC Webinar: Rent to Own (Lease to Own) with Matthew Tamburello.