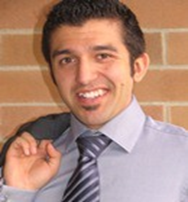 Seminars
Bio
Former owner of Acute Financial Services, Managing Partner
Pinnacle Accounting

CanadaREIC Educational, Networking Workshop   
Holiday Inn Macleod Trail South  4206 Macleod Trail SE 
November 10,2012 
9am-5pm MST
 
What you don't know about taxation is costing you money..      
  In this refreshing approach to tax planning, Chris Burylo will provide the tax tips and tricks that 
 you need to better save money in your personal & corporate tax planning.  Specific advice &    
 scenarios will be explored regarding the tax planning surrounding real estate revenues.